KAWAMURA Group HOME
>
CSR Activities
> Environment and local community

As a reliable company in a local community
We accept around 2,000 visitors such as primary or secondary school students or various groups as "Company tour" per year. It passes on our principle and guides our prosthetics appliance factory and welfare equipment showroom. We also hold an event called "Kawamura Ikiiki festival" to interact between neighbors and our staff member besides seasonal events.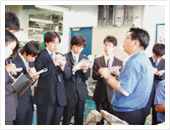 Correct provision of our latest information
We hold various lectures and seminars by professionals in our field as enlightenment activities bout medical technology and welfare at fixed intervals. We also send lecturer for medical training institutions and accept trainees or visitors overseas.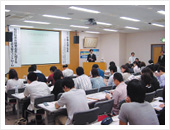 Manufacturing at clean environment
It is important to produce our prosthetics appliance for the body in a sanitary condition. We have facilities to collect strongly "dust" or "smell" through production, and ventilate a whole floor maximum three times per hour to maintain clean condition.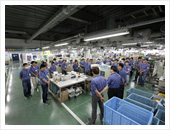 Approach to prevent infection
We sterilize prosthesis or orthosis before delivery with ozone to prevent infection.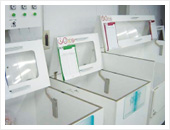 Responsibility for our community environment
We neutralize wastewater with our facility underground so as to fulfill standard of legal restriction.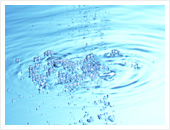 As a member of our community
Our staff member conducts a clean-up in the early morning on every Wednesday around the head office.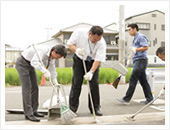 Make a comfortable society
We establish consultation supporting centre on the website by consigning from city-council. Our social workers try to create a comfortable society.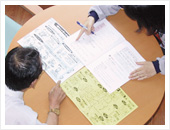 Contribution of reconstruction in Tohoku area
We continue to contribute and learn throughout providing with goods and information, also sending our staff for reconstruction in Tohoku area.